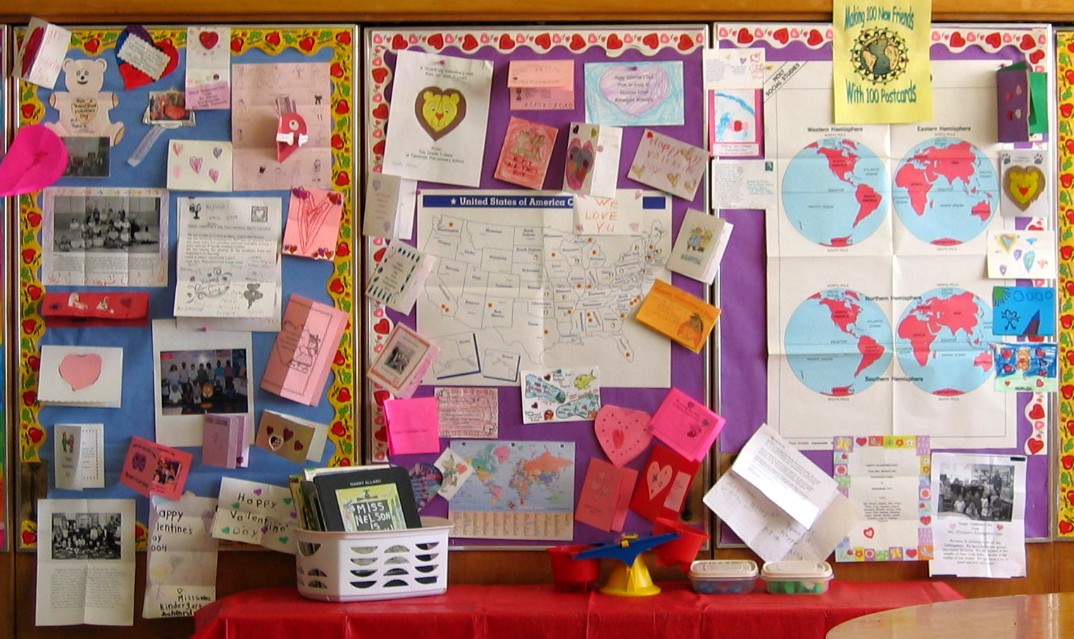 This page was last updated on: February 28, 2012
At Cohoes Catholic we celebrated

the 100th Day of School

by Collecting 100 Valentines! 

This picture shows some of the valentines and postcards.  We put stickers on all the places we received greetings from..

Valentine Postcards that our First and Second Graders Sent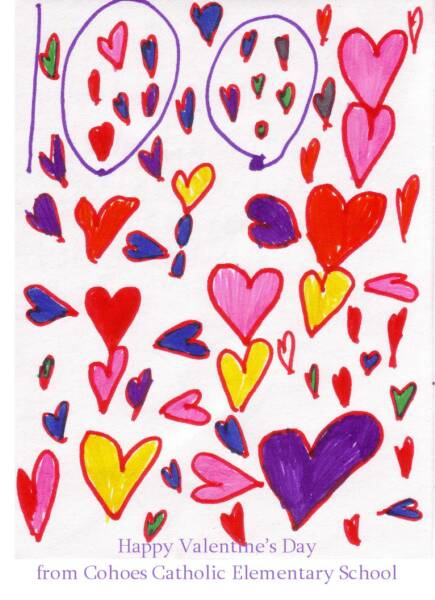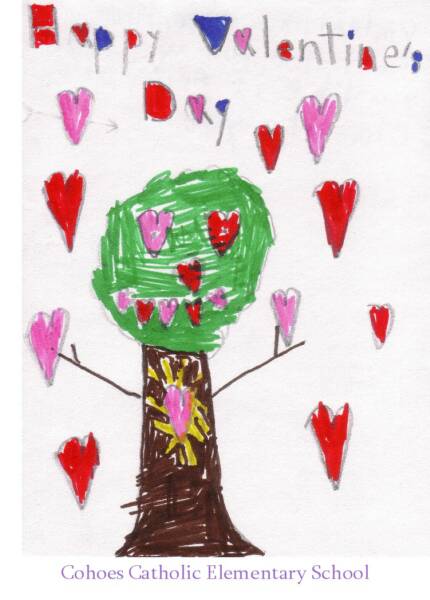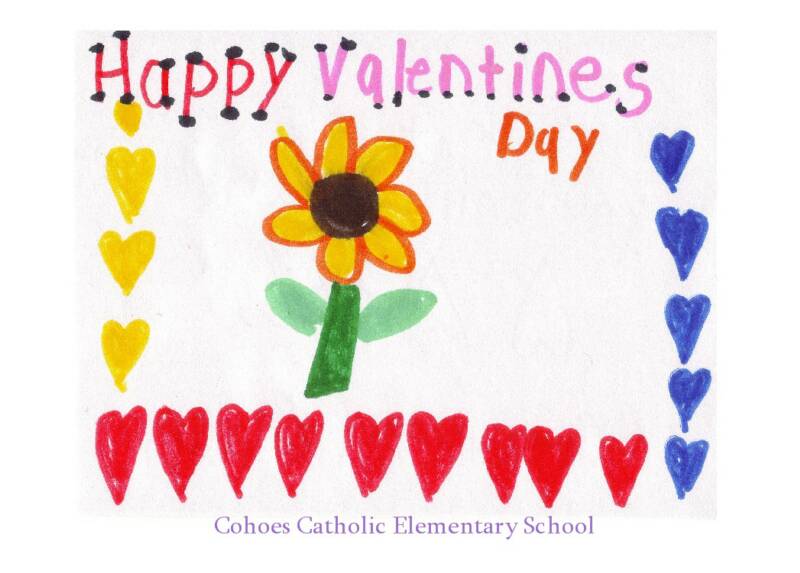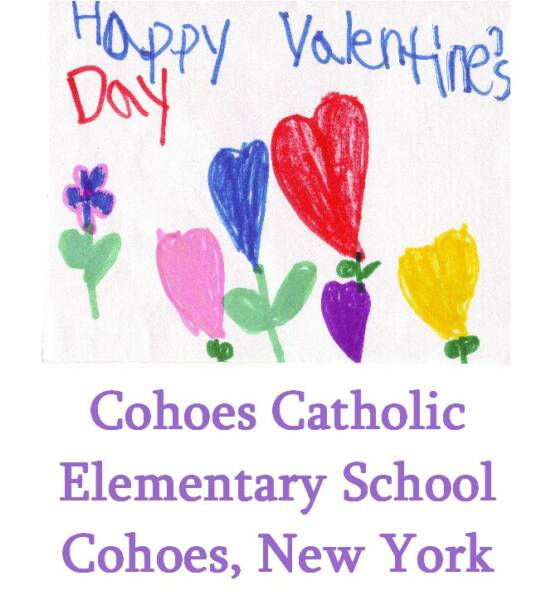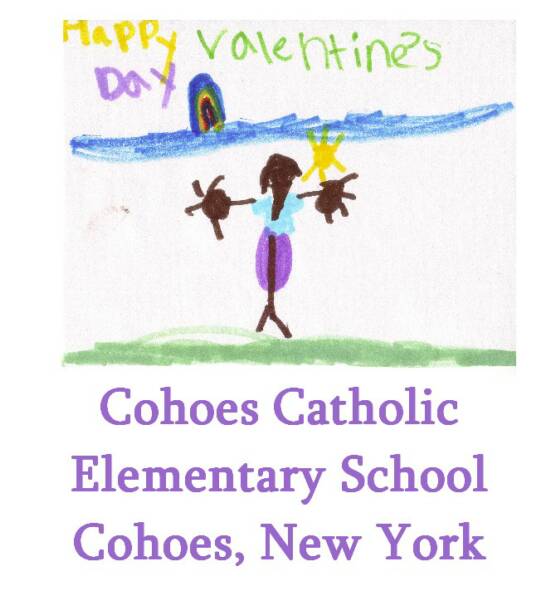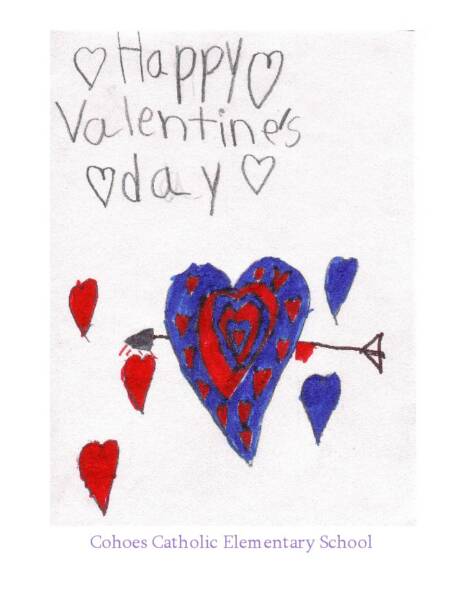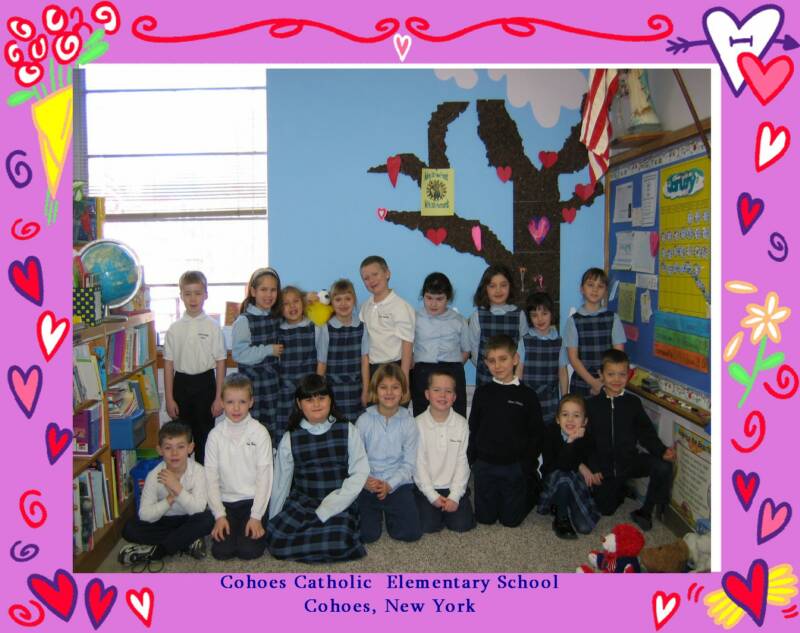 This Valentine is sent to greet you.

We wish that we could meet you .

We hope you feel our smiles

that we've sent across the miles.

Miss Miller's First and Second Grade Class

Cohoes Catholic Elementary

Cohoes, New York

Valentines, Valentines

Just for you!

We hope you like this one

from our class to you!

Valentines, Valentines

Wherever we go.

Valentines in February

and Valentines in snow.

Valentines for love and

Valentines for friends.

We'll all get 100 Valentines!

Would you like to be a part of the exchange next time?